Call or email us. It's completely confidential.
Speak to a lawyer about your situation for free.
We give you advice and/or a lawyer referral.
When An Illinois Court Can Order Child Support
We are Illinois lawyers, who since 2001, have been offering legal guidance and attorney referrals to help people find the best family law attorney for their case. Call our office at 312-346-5320  to speak with an attorney for FREE and get pointed in the right direction. Or fill out our contact form to tell us about your situation and we will contact you. We can't promise a result, but we do guarantee that we will be honest and treat you like a family member or friend.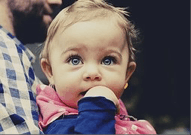 Below are some situations in which a court may address child support. Whether you're a party to a divorce, involved in a paternity proceeding, or part of a DCFS case, you might end up with a court order for child support that is legally enforceable.
Once a child support order is entered, it is difficult to modify without the right reasons. We recommend working with an experienced child support lawyer who is known for their success in this type of case. Our goal is to recommend the right attorney for your case, in terms of experience, strategy, location and any other factors that are important to you.
Divorce (dissolution of marriage) – When the court finalizes a divorce, the judge will sign a Judgment for Dissolution of Marriage. This officially ends the marriage and establishes any ongoing obligations of either side, such as child support payments.
Post-decree proceedings (after divorce) – Post-decree proceedings are issues that come up occur after a divorce is final. If one party fails to pay child support, for example, the receiving parent can bring them back to court.
Legal separation – Legal separation is similar to divorce in that the parties live separately and divide up their assets and the court grants a Decree for Legal Separation. Although the parties do not actually divorce, a Decree for Legal Separation can contain provisions for child support that are enforceable by the court.
Annulment (declaration of invalidity of marriage) – An annulment renders a marriage void. However, child support can still be ordered, just like in divorce or legal separation, for children born from the union.
Custody order – Several factors are used to determine custody, but most important is the best interests of the child. The parent who has primary custody will receive child support. Therefore, child support and custody issues are often intertwined.
Paternity proceeding (under the Parentage Act) – The Illinois Parentage Act of 1984 covers actions to establish parentage or paternity. Paternity must be established before child support can be ordered. The amount of child support is the same in cases where the parents were never married as it is in cases of divorce, legal separation or annulment.
Orders of protection – The Illinois Domestic Violence Act protects victims of domestic violence from abusers (whether family members, spouses, boyfriend or girlfriend, parents of victim's children or roommates). An order for protection not only protects the victim from the abuser by prohibiting threats and abuse but also can require support payments for minor children living with the victim.
DCFS – As the Illinois Children and Family Services Act states, the law creates "a Department of Children and Family Services to provide social services to children and their families, to operate children's institutions…" and the child welfare services "do not release the parent or guardian from responsibility to provide for the financial support of their children." DCFS helps parents enforce their child support orders.
If you are seeking child support or defending a claim for child support, and you need help finding an experienced attorney who has a track record of success, contact us. Our referral service is free and confidential.