Call or email us. It's completely confidential.
Speak to a lawyer about your situation for free.
We give you advice and/or a lawyer referral.
Illinois Class Action Lawsuit
We are Illinois lawyers, who since 2001, have been offering legal guidance and attorney referrals. Call our office at 312-346-5320 or 800-517-1614 to speak with an attorney for FREE and get pointed in the right direction. Or you can fill out our contact form to tell us about your situation and we will contact you. We can't promise a result, but we do guarantee that we will be honest and treat you like a family member or friend.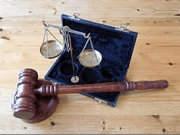 A class action lawsuit is filed on behalf of a group of people who have been in some way injured by the actions of a defendant. A class may consist of a group of employees who were subjected to race discrimination, or patients who were prescribed a drug with harmful side effects, or consumers who purchased a defective product that caused them injuries, or corporate investors who suffered fraud in the purchase or sale of stocks and other securities. The point of a class action is that all of the plaintiffs suffered a similar harm.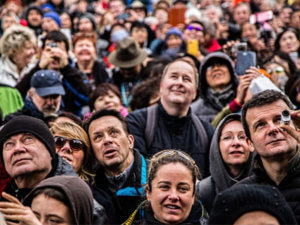 The big benefit of class action lawsuits is that it allows people who alone wouldn't have a case that would justify the costs of suing the chance to seek justice. If you are ripped off by a promotion from a store for $50, you aren't going to sue to get your money back. But if 20,000 (or any large number) people had the same thing happen to them they can join together and bring a lawsuit. Class action laws in Illinois basically give individuals an opportunity to seek a legal solution against bigger businesses.
Every lawyer we recommend who files class action lawsuits handles them on a contingency basis which means that there are no fees unless the case is successful. Unlike personal injury cases where fees are typically 1/3 of what is recovered, a Judge typically sets the fees at an amount usually much lower than that. The total fee is usually based on what was recovered and how much work was done.
When seeking legal counsel for a class action, we have a few recommendations as to what to look for in your attorney. It is important to go with an experienced attorney that primarily handles class action lawsuits. On top of that, they should know the area of law that is involved in your class action (e.g. consumer fraud, contract law, drugs, etc.) and demonstrate a successful record handling similar cases. Every lawyer wants a good case, but you should hire one that can show they have won before. We also suggest that you make sure the attorney you hire is part of a financially stable firm that will not seek money from you the client during the litigation to cover costs and expenses. These cases can be expensive and you want to make sure the law firm you hire can front all of the costs.
As we said earlier, attorneys in class action lawsuits are paid on a contingency basis, meaning they only get paid if your suit wins and the portion they get paid comes from the amount recovered from the defendant. Do not hire an attorney that asks for any money up front. Most importantly, remember that you are the client. Your attorney should always keep you informed as to what is going on, listen to your concerns and answer your questions promptly.
If you have been wronged and you think there are others in your situation, you should seek legal counsel from an attorney who is experienced in representing classes of injured people in this specific type of lawsuit. If you would like help in determining if you might have a potential class action-type case or in receiving a referral please contact us at 312-346-5320. We help throughout Illinois and all inquiries are free and confidential.