Call or email us. It's completely confidential.
Speak to a lawyer about your situation for free.
We give you advice and/or a lawyer referral.
Illinois Legal Malpractice Attorneys
We are Illinois lawyers who can help you find an attorney willing to sue another attorney. Call our office at 312-346-5320 or 800-517-1614 to speak with an attorney for FREE and get pointed in the right direction. Or fill out our contact form to tell us about your situation and we will contact you. All inquiries are free and confidential.
Legal malpractice occurs when an attorney intentionally or negligently mishandles a case and causes injury to a client. Unlike a car accident where the injury is physical, most legal malpractice lawsuits in Illinois involve a financial injury. In other words you sue and prove that the attorney's misconduct caused a financial harm.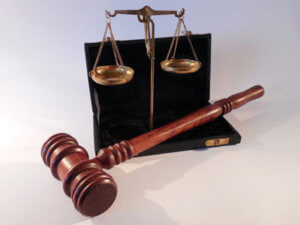 It can be difficult to find an Illinois legal malpractice lawyer because few attorneys focus their practice solely on this area. Some don't because there aren't enough cases to make a living on. Others don't do it because they feel uncomfortable suing their peers. Fortunately, we have identified a group of talented legal malpractice attorneys who have aggressively and successfully pursued cases in this area. If you have suffered a financial harm as the result of attorney malpractice we know lawyers from Chicago to Joliet, down to Belleville and everywhere in between.
Although we do know many experienced attorneys, bear in mind that legal malpractice cases are difficult to win. You must not only show that your attorney was negligent and caused you irreparable harm, but also that without your attorney's negligence, your case would have been successful. Simple judgment calls made by the attorney that cause a bad result are often not enough to bring a successful legal malpractice claim.
Essentially, when you file a legal malpractice suit in Illinois, your attorney has to try two cases. First, the attorney must prove that the original attorney was negligent and committed legal malpractice. Second, the attorney must put forth the evidence that your first attorney should have and convince the jury that, had everything been done correctly, you would have prevailed and then finally show what the result would have been.
A pretty straightforward example is if you sustained a serious injury when a truck slid off the road and hit you on the sidewalk and the lawyer you hired failed to file the suit on time. Your Illinois malpractice attorney would have to put on evidence showing that your former attorney was negligent in failing to file suit on time. It becomes much more difficult when you are alleging that you lost because your attorney failed to call a certain witness or ask a certain question. Even if you do prove your original attorney was at fault, you must also prove that had your original attorney done everything correctly you would have won and prove what the damages would have been.
We are attorneys who help people find the right lawyer for their situation. If you have questions as to whether or not you have a case or would like an attorney referral please contact us at any time. All calls are free and confidential. We can't assure you an outcome, but do promise to treat you like a family member or friend. We would be happy to help you at any time.