Call or email us. It's completely confidential.
Speak to a lawyer about your situation for free.
We give you advice and/or a lawyer referral.
How to Choose an Illinois Class Action Attorney
We are Illinois lawyers, who since 2001, have been offering legal guidance and attorney referrals. Call our office at 312-346-5320 or 800-517-1614 to speak with an attorney for FREE and get pointed in the right direction. Or you can fill out our contact form to tell us about your situation and we will contact you. We can't promise a result, but we do guarantee that we will be honest and treat you like a family member or friend.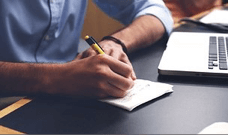 If you feel that you have suffered a certain harm that may have also been suffered by a large number of other individuals, you may have the grounds for a class action lawsuit and will want to hire an experienced class action attorney to handle your case.
It is essential that you hire the right attorney for your case. Class action lawsuits can be extremely complex, with many plaintiffs and sometimes several defendants. There are a number of well qualified class action attorneys in Illinois, but before you decide who you want to represent you and the rest of the class, here are some questions to consider:
Experience
What specific kind of class action experience does the attorney have?
The attorney you select should have experience in the area of law related to your class action lawsuit. For example, if your class action lawsuit involves a defective product, you want someone who has demonstrated success in handling class action cases with similar facts in the area of product liability.
How many years of experience does the attorney have in handling class action lawsuits?
It's not mandatory, but we believe the attorney you select should have at least ten (10) years of experience in handling class action lawsuits, usually much more. With experience comes knowledge as well as trial and error. You want someone with extensive knowledge of the Illinois class action rules and regulations, and the federal rules that might put your case in federal court (e.g. Class Action Fairness Act). You also don't want someone making mistakes on your case because they haven't handled a similar situation.
In addition to the individual attorney's experience, how long has the firm been around?
The attorney you select should be part of a financially stable practice that can bear the weight of costs and fees related to your case. You should never be asked to advance money for your case. The attorney should be handling the matter on a contingency basis.
Reputation
The attorney and the firm should have a solid reputation for handling class action litigation. This is certainly where we can help.
Bedside manner
Will the attorney develop a plan for communication?
The attorney you select should keep you up to date on all important developments in the case and promptly return all phone calls and e-mails. Your attorney should never make decisions or recommendations without consulting you – or the class representative – first. Talk about this before you hire them.
Cost
There isn't a class action attorney in the world that should charge you anything unless the case is successful. They should advance all of the costs at their own risk. If they lose they get nothing, if they win they get reimbursed their expenses and paid a fee set by the Judge. If the lawyer you interview isn't doing this then keep looking.
There is no such thing as the "best class action attorney in Illinois", but rather you should seek out the best one for your case. This is why clients come to us. We are run by Chicago attorneys and would be happy to answer any general questions you have and if needed recommend an independent law firm that we feel would be best for the situation you describe. If you would like our help please contact us any time. All calls are free and confidential. We can't guarantee a result, but do promise to give you the same advice and service we would provide to a family member or friend.