Call or email us. It's completely confidential.
Speak to a lawyer about your situation for free.
We give you advice and/or a lawyer referral.
Junk Faxes, Unsolicited Text Messages and Other Cases
We are Illinois lawyers, who since 2001, have been offering legal guidance and attorney referrals. Call our office at 312-346-5320 or 800-517-1614 to speak with an attorney for FREE and get pointed in the right direction. Or you can fill out our contact form to tell us about your situation and we will contact you. We can't promise a result, but we do guarantee that we will be honest and treat you like a family member or friend.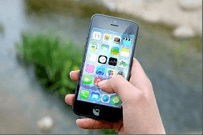 Consumer laws protect Illinois consumers from being victimized by fraud, deception, and unfair business practices. Despite numerous consumer protection laws, businesses routinely violate consumers' rights.
Two common violations we encounter are: junk faxes and text messages from businesses, and businesses printing too much of your personal information on customer receipts.
If you receive an unsolicited fax or text from a business it might be illegal. The Telephone Consumer Protection Act (TCPA) of 1991 and other related laws regulate unwanted telemarketing calls, junk faxes and text messages.
These laws make it illegal for advertisers to make calls using automatic telephone dialing systems or artificial or prerecorded voices to cell phones or to residential phone lines without the consent of the dialed parties. It also spells out regulations for sending faxes and text messages.
The CAN-SPAM Act, a law that sets the rules for commercial email, establishes requirements for commercial messages, gives recipients the right to have you stop emailing them, and spells out tough penalties for violations.
The CAN-SPAM Act also covers all commercial messages, which the law defines as "any electronic mail message the primary purpose of which is the commercial advertisement or promotion of a commercial product or service," including email that promotes content on commercial websites.
Another law is the national Do-Not-Call-List, which prohibits solicitations to numbers that are registered. Text messages are considered calls under this law.
Texts or other solicitations from businesses are not considered illegal if you have agreed to receive them, or if you have an existing relationship with them, such as an account. For example, if you have been getting texts from Comcast announcing new products and services offered in your area and you have a pre-existing account with them, their texts probably arenbt illegal. If you do not wish to receive these communications you almost always have to take the initiative yourself by letting the company know you no longer wish to receive these communications.
Another common violation we see is when a business prints too much of your card's information on the receipt. If this happens, you could be susceptible to identity theft and the business that printed the receipt may have broken the law.
The Fair and Accurate Credit Transactions Act (FACTA), an amendment to the Fair Credit Reporting Act, is an important legal protection for consumers that require businesses to take certain actions to keep consumer's credit or debit card account information confidential.
FACTA requires all businesses to mask all but the last 5 digits of a consumer's credit or debit card account number as well as the expiration date. This is important for several reasons.
First, it protects consumers from identity theft, which is one of the fastest growing crimes in America today. For example a thief who finds a trash bin full of receipts with credit card account numbers and expiration dates, which sometimes also contain a person's full name, can use the information to make online purchases and destroy an innocent consumer's credit and possibly empty the person's bank account or leave them stuck with debt.
Second, FACTA gives consumers a private right of action to enforce its provisions. This allows for consumers to sue businesses that have violated FACTA and to recover damages of $100 to $1,000 per violation.
You can personally enforce federal and state consumer protection laws by bringing a private lawsuit, however, lawsuits against businesses violating consumer protections laws are generally class-action lawsuits. An Illinois consumer fraud class action is probably one of the most common types of class action lawsuit in Illinois.
A class action is a form of lawsuit in which a large group of people collectively brings a claim to court to be decided in a single case. In a class action, the issues in dispute are common to all members of the class, and the persons affected are so numerous that it would be impracticable to bring them all before the court.
In a class action, the attorney is paid on a contingency basis. In contingency fee cases, the attorney's fee is based on what is awarded in the case. The attorney agrees to take on the case without being paid upfront or charging an hourly fee. If your case loses, the attorney is paid nothing. Alternatively, if your case wins, the attorney is awarded a certain percentage.
If you have any questions about your rights as a consumer or would like a referral to a qualified and experienced Illinois consumer rights attorney, please contact us. We will speak with you for free and in confidence to try and point you in the right direction.