Call or email us. It's completely confidential.
Speak to a lawyer about your situation for free.
We give you advice and/or a lawyer referral.
What Makes a Great Illinois Wrongful Death Attorney?
Call our office at 312-346-5320 or 800-517-1614 to speak with an experienced Illinois attorney for FREE. Since 2001 we have helped thousands of people find the best lawyer for their wrongful death lawsuit. We will recommend the right lawyer for your case and answer any questions you may have.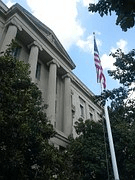 Anyone dealing with the tragic death of a loved one that was caused by someone else's negligence should want an Illinois wrongful death law firm that has a track record of success. The difference between hiring the right and wrong attorney can not only be hundreds of thousands of dollars (potentially), but more importantly it can be the difference between winning and losing a lawsuit.
While an attorney that recently graduated from law school can likely handle a real estate closing, a wrongful death suit is a matter that is best pursued by an attorney with experience in the field. The costs for hiring a lawyer are always on a contingency basis which means that you pay a percentage of what they recover for you. In other words, cost is not an issue in making your decision as to whom you should hire. If you were getting divorced in Wheaton you may want to hire a DuPage County firm because you don't want to pay for a lawyer to travel. But if you have a wrongful death lawsuit in DuPage County you should hire whoever is the best lawyer for the case as there will be no expense for travel costs. So if it's a Chicago wrongful death law firm that is best for you, you hire them. If it's a Naperville wrongful death attorney, you hire them. All of these decisions should be based on the specifics of your case.
People come to us because we are attorneys that can help you figure out who the best law firm is for your needs. With this in mind, we recommend that anyone looking for representation in a wrongful death case look for the following characteristics in the lawyer they want to hire:
They have at least 10 years of experience in Illinois wrongful death cases, as the laws on such actions vary greatly from state to state.
They have a history of large settlements and jury verdicts in wrongful death cases.
There are part of a financially stable firm that can afford all legal fees, as wrongful death actions often require the use of costly expert witnesses and other expenses.
They have successful experience in the exact type of wrongful death claim that you are pursuing. For example, if your loved one died due to a hospital mishap, then your attorney should have tried many wrongful death claims involving medical malpractice.
They are part of a firm that has a reputation of being willing to take a case to trial rather than settle for lesser amount because they don't want to put in the hard work that it takes to win a case at trial if need be.
They treat their clients' emotional situation with respect and keep them promptly informed on any details affecting the case.
They consider both the economic and emotional needs of their clients when taking actions in the case, and consult with their client during any important developments in the case.
The attorney you think you are hiring is the one that will primarily handle your lawsuit. Too many wrongful death law firms in Illinois have the potential client meet with an experienced partner at first, only to then dump the case on a younger associate that is getting his feet wet with your case.
These are just some of the traits that we look for in an Illinois wrongful death lawyer or law firm. While there is no such thing as the best ranked lawyer in the field, there are attorneys who can best address the specific needs of your case, making them best suited to get the financial recovery that you deserve. If you have any question about Illinois wrongful death laws or would like a referral to an experienced Illinois wrongful death attorney, please do not hesitate to contact us. All calls and e-mails are free and confidential.
Since 2001 illinoislawyers.com has been the leading resource for Illinois attorney referrals and legal guidance for all areas of Illinois law including wrongful death lawsuits in IL. See for yourself why access to our site is like having a lawyer in the family.