Call or email us. It's completely confidential.
Speak to a lawyer about your situation for free.
We give you advice and/or a lawyer referral.
Choosing a Wrongful Death Attorney
Call our office at 312-346-5320 or 800-517-1614 to speak with an experienced Illinois attorney for FREE. Since 2001 we have helped thousands of people find the best lawyer for their wrongful death lawsuit. We will recommend the right lawyer for your case and answer any questions you may have.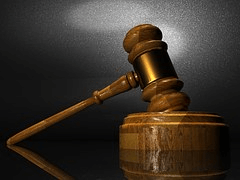 If you have lost a loved one, and you believe their death was caused by someone else's negligence, you may be thinking about filing a wrongful death lawsuit. Clients come to us to determine who to hire. We are lawyers, but don't want to represent you. Rather we want to listen to the facts of your situation to help you figure out which wrongful death law firm in Illinois is best for your case. If you want our help please contact us at any time. All consultations are free and confidential.
This is an area of law where hiring an attorney is almost always recommended. Wrongful death lawsuits can be complex and often require the testimony of experts. An experienced attorney will be able to handle every aspect of your case, as well as front the costs of experts and other expenses.
Here are some criteria we use in evaluating a wrongful death attorney:
Years of experience
It's in your best interest to find an attorney who has handled similar cases in the past. If you are suing for wrongful death caused by medical negligence, you don't want to be the first medical malpractice case an attorney has had. Instead, we'll help you find an attorney who has taken on your type of case in the past and done so successfully. While any licensed attorney can handle a case, we recommend that anyone you hire have at least ten years of experience.
Experience with your type of claim
If it's a medical malpractice wrongful death lawsuit, how many of those cases has that firm handled? If so, how many involved a similar error to what you are dealing with? If your spouse died because a truck was overweight and tipped over we think you should hire a firm that has handled lots of trucking death cases. Having seen experts testify on other cases provides insight as to how they come across and what their knowledge is. It's not a make or break factor, but it does increase the chance of a good final result.
Significant resources
Wrongful death attorneys almost always charge on a contingency fee basis. This means that you pay nothing upfront. If you win, you pay your attorney a percentage (usually around 33 1/3 percent), and if you lose, you pay nothing.
You should look for an attorney or firm that has the resources to cover all the costs of litigation which can be in the six figures. They should be able to afford the best experts they can find. Make sure to discuss fees and costs with your attorney at the beginning of your case, and don't be afraid to ask questions. You don't want to lose out on a case because your attorney couldn't afford it.
Willingness to go to trial
Not only should your attorney have significant resources to devote to your case, but they should be able – and willing – to go to trial rather than settle, if it's in your best interest. In other words, you don't want an attorney who feels they need to settle your case in order to get paid. The lawyers and firms we recommend can take on complex and difficult cases and see them through to the end, even it if means preparing for trial. The best result for the client is all that should matter.
Respect for clients
It's always a good idea to hire an attorney you are comfortable with and someone who treats their clients with respect. We believe this is of the utmost importance in wrongful death cases. We only recommend attorneys who understand the sensitive nature of these lawsuits and keep in mind what their clients are going through.
Good customer service
People often forget to ask about customer service, but one of the most common complaints about attorneys is that they don't keep in touch with their clients. Customer service is important. When meeting with a potential attorney for the first time, don't be afraid to ask how they keep in touch with clients, how often they would contact you, and how quickly you can expect answers to your questions if you call or email. You want to be sure that they will consult with you on all major decisions in your case.
These are just some of the things we'd look for if we were hiring an attorney ourselves. We'll do the same for you. If you need help finding the right wrongful death attorney for your case, please contact us