Call or email us. It's completely confidential.
Speak to a lawyer about your situation for free.
We give you advice and/or a lawyer referral.
Wrongful Death Statute of Limitations
Call our office at 312-346-5320 or 800-517-1614 to speak with an experienced Illinois attorney for FREE. Since 2001 we have helped thousands of people find the best lawyer for their wrongful death lawsuit. We will recommend the right lawyer for your case and answer any questions you may have.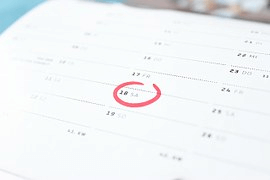 This page discusses the general timeline for filing a wrongful death lawsuit in Illinois, as well as some exceptions that might apply. In order to be sure of the statute of limitations for your particular case, we recommend talking to an experienced Illinois personal injury attorney. Each case is different, and if you miss the deadline, you miss your chance to sue.
Wrongful death is when someone's death is caused by the wrongful conduct of another, such as negligence, recklessness or an intentional act. It's a specific type of personal injury claim. The statute of limitations for wrongful death claims in Illinois is typically two years from the date of death, according to Illinois law. In other words, you have just two years to file a lawsuit.
There are some special considerations that might alter the two-year rule in some cases. For example:
If the plaintiff (the person who is suing) is a minor, they have two years after they turn 18 to sue for wrongful death.
If the defendant in the wrongful death claim has been criminally convicted in the death and ordered to pay restitution into an escrow account, the two-year time limit doesn't start until the escrow account is established.
The government has some extra protection from lawsuits. In a lawsuit against a public entity, such as a county hospital or public transportation agency, your time to sue might be significantly less than two years, and you may be required to give "notice" of your intent to sue fairly quickly.
If the death is based on medical malpractice that occurred more than two years before the death, then a lawsuit for wrongful death might not be allowed. In other words, the wrongful death claim is only available if the time limit on the underlying cause hasn't passed.
In an asbestos lawsuit, a person has two years from the date they knew that they had an asbestos-related disease to file a claim. If those two years have passed, the injured person no longer has a claim, and if they die, their family may not be able to sue for wrongful death caused by the asbestos exposure.
The statute of limitations for a wrongful death lawsuit can be complex. Many special considerations and exceptions are based on the underlying cause of action, such as product liability, medical malpractice, or whatever else caused the death.
Damages (the amount of money you can recover) can be significant in a wrongful death case, and if you miss your chance to sue, you won't be able to collect damages. You can seek reimbursement of medical expenses and funeral costs, as well as compensation for loss of future earnings, loss of love and support, loss of services such as child care or household help and even pain and suffering. While no amount of money will bring a loved one back, financial recovery can ease the financial burden and make life easier for surviving family members.
If you would like our help in finding the right attorney for your case, please contact us at (312) 346-5320. We are based in Chicago but help people find the right law firm for their situation throughout Illinois.