Call or email us. It's completely confidential.
Speak to a lawyer about your situation for free.
We give you advice and/or a lawyer referral.
Top 10 tips for avoiding legal malpractice in Illinois
We are Illinois lawyers who can help you find an attorney willing to sue another attorney. Call our office at 312-346-5320 or 800-517-1614 to speak with an attorney for FREE and get pointed in the right direction. Or fill out our contact form to tell us about your situation and we will contact you. All inquiries are free and confidential.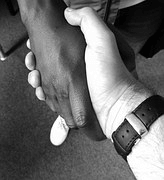 Mistakes happen and there is nothing you can do to prevent every possible error by an attorney. Yet there are some things that you can do that will hopefully limit the chances of legal malpractice occurring and also help you avoid bad service. Here are the top 10 tips for avoiding legal malpractice in Illinois.
Set up your expectations right away. When you hire an attorney you should tell them what you are looking for in a lawyer. Most people haven't hired too many attorneys so they aren't sure what to expect. While there is no exhaustive list, we tell clients to confirm with the lawyer how they will communicate with them, when bills will be received, what the costs will be, who will be working on the case and what the strategy and timeline will be. Many Illinois attorneys that we recommend provide a client "Bill of Rights" which is a good sign that attorney is customer service focused.
Give a "hard interview" before you hire the attorney. Don't just assume that because the lawyer was recommended by a friend or illinoislawyers.com or any other trusted resource that they are the right attorney for you. Ask hard questions. If the attorney says they are experienced with medical malpractice, ask for a written summary of the cases they have handled. Make them show a track record of success. Don't be afraid to ask for references from other satisfied clients. Other things you can do to ask the right questions are discussed in the next section which is so important that it is a category unto itself.
Hire a lawyer whose practice is narrowly focused and can demonstrate that they have handled a situation similar to yours. Illinois doesn't allow lawyers to call themselves specialists, but you usually want to hire an attorney whose practice is limited to a few areas of law. There are things you can do to find out how knowledgeable your attorney is. For example, if you are going to get divorced in Lake County, there are only a few family law judges in that county. Ask the attorney you are interviewing about the different judges and their experience before them. If they can't tell you trends and particulars about that judge, it's a sign that they don't have a narrowly focused practice or aren't experienced in going to the court house that you need to go to.
Ask if they have legal malpractice insurance. While this isn't always true, we can't imagine why an attorney would refuse to carry legal malpractice insurance. If they commit an error in your case and don't have insurance, your only recovery source to compensate you for that error would be suing the attorney personally. That is a risk that most people shouldn't take.
Check their disciplinary record. Call the Attorney Registration and Disciplinary Commission at 312-565-2600 and ask them if the attorney has any record of disciplinary violations. While a prior problem doesn't mean that they can't do a good job for you, we would be weary of a lawyer who has had any suspensions from the practice of law. At the very least you should ask the attorney about what happened and make an educated decision.
Hold them accountable. If when you first met with the lawyer they told you that they would always return a phone call within 24 hours and it's been a week, call them out on it. If they promised you a copy of court papers and don't send it to you, raise your concern. We find that if a client is assertive in demanding customer service they are more likely to get the treatment they expect and deserve.
Stay involved in your case. Any Illinois law firm that you hire is going to have other clients. As lawyers, we assume that if our clients don't call then everything is ok. If you are receiving workers' compensation benefits and haven't received a check for three weeks, if you don't tell your attorney there is nothing they can do for you. If you are suing someone and they are giving a deposition, if you want to know everything that they said then show up to the deposition. The more you work as a team with your attorney, the more likely you will be able to catch any errors and/or assist in moving the case along.
Insist on monthly bills. While many cases are on a flat fee basis (such as traffic) or on a contingency basis (such as personal injury), hiring a lawyer for a divorce, probate matter or many other types of claims requires you to pay the attorney by the hour. Here's a little secret, not all attorneys do the best job of keeping track of their billable time and many get behind in filling out their billing sheets. By getting a monthly bill you will not only be aware of the costs in your case, but you also will be able to monitor what your attorney has been doing. We highly encourage you to ask for detailed, itemized billing statements.
If you are going to trial, ask for a preparation meeting well in advance of the hearing. This isn't true for all cases like a DUI where you typically would meet with your attorney only a day before the trial if not the day of, but on many cases you not only give yourself a chance for success, but you can also help your attorney avoid legal malpractice error. We often get called by people who tell us that long before the trial they asked their attorney to get certain information, only to discover during the trial that it never happened. By doing a dry run through a case a month or more in advance, you will feel prepared as a client and you will make sure that your attorney doesn't leave out any information that is important to your case.
Write it out. You may share a piece of information over the phone with your lawyer that you believe is important. An example would be an individual who is going through a divorce and tells his/her attorney about a retirement account that their spouse has. This is your life and your case; if you feel something is important then send an e-mail or a letter detailing the information. It is likely that note will end up in your file. It's also likely that your attorney won't need this information for many months. By having a note in the file he/she can be reminded of these important details when it comes time to prepare for a settlement meeting or trial. We also feel that when you first hire an Illinois lawyer you should present them with a written summary of the situation that caused you to see them in the first place.
Obviously you can't prevent every error that a lawyer may commit, but there is a lot that you can do to prevent bad conduct and mitigate mistakes. If you have questions about Illinois legal malpractice laws or would like an attorney referral please do not hesitate to contact us.