Call or email us. It's completely confidential.
Speak to a lawyer about your situation for free.
We give you advice and/or a lawyer referral.
Frequently Asked Questions About Illinois Legal Malpractice
We are Illinois lawyers who can help you find an attorney willing to sue another attorney. Call our office at 312-346-5320 or 800-517-1614 to speak with an attorney for FREE and get pointed in the right direction. Or fill out our contact form to tell us about your situation and we will contact you. All inquiries are free and confidential.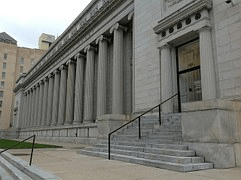 Aside from attorney referrals we offer general legal guidance. Below are common questions we get on Illinois legal malpractice law.
What is legal malpractice?
Legal malpractice occurs when a lawyer breaches the acceptable "standard of care" in how they represent their client. In plain English it means that they are negligent and cause their client irreparable harm.
What do I have to prove in order to find my former lawyer committed legal malpractice?
Four elements must be shown in order to establish a legal malpractice claim: (1) that an attorney-client relationship existed between the parties; (2) that the attorney failed to act in the professional manner expected of attorneys; (3) that the attorney's failure caused harm to the client; (4) and, the extent of the harm or loss suffered by the client must be proven.
How do I prove that my former lawyer's failure caused me harm?
You have to prove that the results of your case would have been different (for example, you would have won the case) had your lawyer acted properly.
How do I prove the extent of loss I suffered?
You have to prove the amount of money you would have recovered had the attorney not been negligent or incompetent. Basically your new attorney has to show what would have happened had the first lawyer done everything right.
How long do I have to sue my former lawyer?
In Illinois, you generally have 2 years from when you discover that you have a claim for legal malpractice, but no more than 6 years from the date the injury occurred, to sue your former lawyer. When the injury does not occur until the death of the recipient of legal services, the action may be commenced within 2 years of death. Other rules may apply, which is why it is very important to speak with an Illinois legal malpractice attorney as soon as possible about your case.
How much will it cost to hire a legal malpractice attorney in Illinois?
Nothing, unless the attorney is able to recover monetary damages on your behalf. Most Illinois legal malpractice attorneys work on a contingency basis, meaning the attorney gets paid – typically 33-40% of the recovery amount – only if you win. If you don't win, the attorney gets paid nothing.
Do not advance any of the costs associated with your case, such as court filing fees. Make sure your attorney is willing and able to advance the costs associated with your case.
What do I do if my lawyer was just unethical, but didn't cause me a financial loss?
You can file a complaint against them with the Attorney Registration and Disciplinary Commission.
How can I find an Illinois legal malpractice lawyer?
That's what we are for. While we don't guarantee that we can find an attorney for you, we know many Illinois attorneys that focus their efforts on legal malpractice lawsuits.
Please contact us if you have any questions or would like a referral to a qualified and experienced Illinois legal malpractice attorney.