Call or email us. It's completely confidential.
Speak to a lawyer about your situation for free.
We give you advice and/or a lawyer referral.
What Makes a Great Illinois Legal Malpractice Lawyer?
We are Illinois lawyers who can help you find an attorney willing to sue another attorney. Call our office at 312-346-5320 or 800-517-1614 to speak with an attorney for FREE and get pointed in the right direction. Or fill out our contact form to tell us about your situation and we will contact you. All inquiries are free and confidential.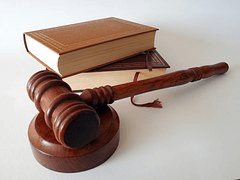 It's not easy to find a legal malpractice lawyer in Illinois, and many firms that do these cases don't advertise them as part of their practice. Some Illinois lawyers that will file a legal malpractice lawsuit will only take on the most extreme cases with large financial damages and obvious attorney misconduct. Legal malpractice is one of the most difficult areas of law to find a good firm willing to represent you. This is what we think makes a great legal malpractice lawyer:
Has at least ten years' experience in handling legal malpractice cases.
Has a track record of success measured in results in previous cases.
Belongs to a law firm that has other lawyers who are willing to review the potential case – and testify, if necessary.
Pursues only legitimate cases. Considers only what's best for clients when making all decisions and giving advice.
Treats clients with respect and promptly returns all phone calls.
Keeps clients up to date on important developments in a case.
Acts in good faith and in the honest belief that his judgments are made in the best interests of the client and are well-founded in the law.
These are just some of the traits that we look for before we recommend an Illinois legal malpractice attorney or law firm. There is no such thing as the best legal malpractice lawyer, but we try to help you locate the best Illinois attorney for your needs. Once you initially meet with the lawyer, there are additional traits that you may want to consider:
Explains the law in an understandable way and how it applies to your case.
Gives you confidence that he can effectively represent you.
Listens well and seems genuinely interested in your legal problem.
Understands your problem without having to do a lot of research.
One thing to keep in mind when considering a legal malpractice case is that attorneys are generally not responsible for anticipating or predicting changes in the law. A lawyer may give advice that later turns out to be wrong because the advice was based on current law. In the meantime, a court decision or new legislation could have changed the law, making the lawyer's advice bad. Ordinarily, you cannot sue for legal malpractice when this happens. However, a good lawyer will pay attention to trends in the law: for instance, legislation may be debated for months, or even years, before it's passed. Ideally, a great legal malpractice attorney will stay up to date with legislation and court decision, and he will advise a client about possible changes in the future.
If you have any questions about Illinois legal malpractice laws or would like a referral please do not hesitate to contact us. All inquiries are free and confidential.