Call or email us. It's completely confidential.
Speak to a lawyer about your situation for free.
We give you advice and/or a lawyer referral.
Illinois Estate Planning Lawyers
We are Illinois lawyers, who since 2001, have been offering legal guidance and attorney referrals. Call our office at 312-346-5320 or 800-517-1614 to speak with an attorney for FREE and get pointed in the right direction. Or you can fill out our contact form to tell us about your situation and we will contact you. We can't promise a result, but we do guarantee that we will be honest and treat you like a family member or friend.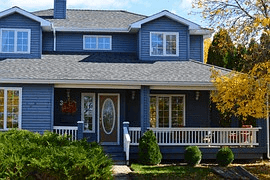 Estate planning is something that can benefit most people – you don't have to be wealthy or wait until you're older. A major goal of estate planning is to decide what will happen to your property and assets after your death, but an equally important goal is to make things easier for your family during that difficult time. Even if you have a modest estate, a carefully laid out plan can make life a lot easier for family members who will be in charge of paying your debts, gathering all your assets and distributing everything after you're gone. It's a tough task that inevitably leads to conflict, even in the most close-knit families.
Discussions of death can be difficult, but avoiding those discussions only postpones the issue. The better your plan, the less your family will be left to deal with. Estate planning includes writing a will, setting up powers of attorney (which are in effect during your life only), establishing a trust or trusts (even if you're not wealthy), and other related documents. Wills and trusts should be custom documents that are drafted with your exact circumstances in mind. They should not be drafted by filling in blanks on a form you find online.
A good estate planning attorney will have many years of experience setting up a variety of estates. They will work with you to find creative solutions and meet your goals. They will listen to your concerns, protect your assets and craft a solid plan so that you and your family do not have to worry. We only recommend Illinois estate planning attorneys who meet this criteria.
Since 2001, we have helped thousands of people ensure that there wishes are met when they pass away by helping them find the right firm for their needs. While we can't find you a free lawyer, our service is free and we always recommend the lowest cost attorney that we know and believe is right for you.
If a will, trust or any other estate planning document is done incorrectly, it can have devastating effects. We understand that which is why when we recommend an attorney they will have had to demonstrate incredible knowledge and experience with these important documents. Getting this type of law firm in your corner doesn't cost you any more. It just provides peace of mind that things have been done correctly.
If you didn't find the answer to your question, want to talk with one of our staff lawyers or just need a referral, let us know and we will do whatever we can to help you out.
FYI
If something is left to you in a will you can reject it.
For a will to be valid the person signing it must be of sound mind at the time they sign their will.
By writing a new valid will you automatically terminate any previously written wills.
Wills do not have to be notarized in Illinois, but they must be witnessed by two people.
Power of attorneys expires upon the death of the person who has granted it.