Call or email us. It's completely confidential.
Speak to a lawyer about your situation for free.
We give you advice and/or a lawyer referral.
Ten Things You Should Know About Illinois DUI Law
We are Illinois lawyers, who since 2001, have been offering legal guidance and attorney referrals. Call our office at 312-346-5320 or 800-517-1614 to speak with an attorney for FREE and get pointed in the right direction. Or you can fill out our contact form to tell us about your situation and we will contact you. We can't promise a result, but we do guarantee that we will be honest and treat you like a family member or friend.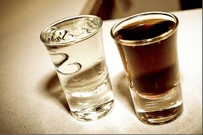 DUI laws vary from state to state. Here are some things we want you to know about DUIs in Illinois:
A DUI is a misdemeanor at minimum. You can face up to a year in jail and up to $2,500 in fines. You can lose your license for up to a year. Penalties increase for a second or third DUI. Some DUIs rise to the level of a felony based on factors such as someone getting injured or killed.
You don't have to take roadside sobriety tests. If you're asked to take a sobriety test at the side of the road, you can (politely) refuse. You'll likely be taken to the police station for a test there.
You don't have to take police station sobriety tests, but there is a catch. If you refuse, you can automatically lose your license for a year.
You should hire a local DUI attorney. An attorney who knows the local judges and the other attorneys, and who is generally familiar with the courthouse, should have an advantage.
You have the right to remain silent. Everyone knows this, but not everyone knows when it applies or even remembers that they have this right. If you are being held and questioned, you do not have to answer questions.
You can get court supervision after a DUI. Illinois only lets you do this once.
A DUI cannot be sealed or expunged in Illinois. This means that it will remain on your record. The same is true for supervision. In Illinois, court supervision for a DUI counts as a conviction and cannot be erased from your record.
Don't hire an attorney just to help you plead guilty. There are attorneys who charge good money to help you do this, which is honestly something you can do on your own. Make sure your attorney is going to actually defend you.
Illinois can suspend your license for an out-of-state DUI. States share records on this type of thing. If you have lost driving privileges in Wisconsin, you'll likely lose them in Illinois, as well.
Driving while your license is suspended is a serious offense. It can be a misdemeanor or a felony, depending on the circumstances. Jail time and fines are possible.
If you have further questions about DUI law in Illinois, let us know. You can talk to one of our attorneys for free. Call us at (312) 346-5320 or (800) 517-1614, or fill out our online form and we'll contact you.