Call or email us. It's completely confidential.
Speak to a lawyer about your situation for free.
We give you advice and/or a lawyer referral.
Cook County Traffic and DUI Attorneys
We are Illinois lawyers, who since 2001, have been offering legal guidance and attorney referrals. Call our office at 312-346-5320 or 800-517-1614 to speak with an attorney for FREE and get pointed in the right direction. Or you can fill out our contact form to tell us about your situation and we will contact you. We can't promise a result, but we do guarantee that we will be honest and treat you like a family member or friend.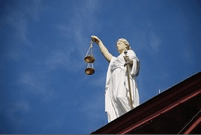 If you have a traffic-related case in Cook County, we suggest hiring a local attorney who focuses their practice on defending traffic violations. Cook County is large and has several traffic courts. The locations are: Bridgeview, Markham, Maywood, Rolling Meadows, Skokie and, for Chicago cases downtown. Where your hearing takes place depends on where you were when you got pulled over.
We believe you should find an attorney who appears often in the particular Cook County courthouse where your case is going to be heard. An attorney who is familiar with a court location is more likely to know the Judges and prosecutors. This can give you an advantage and is often the difference between winning and losing.
A local attorney may know a Judge's tendencies or how they are likely to rule in a particular situation. An attorney who knows the prosecutors may be more successful in negotiating with them to get you the best outcome possible, whether it's a reduction in fines or even a dismissal. Hiring an experienced, local attorney does not guarantee success, but we believe it's your best bet.
We think it's also important to hire an attorney who will actually defend you, not just help push your case through the system. Some Cook County traffic attorneys will just take your money and help you plead guilty. You can do that for free. A lawyer that fights for his clients should analyze the facts of your case and identify any defenses available to you. They should be more than willing to present these arguments to the court on your behalf. Their job is to represent you and defend you. We only recommend attorneys who take this approach. Using this approach often gets cases dismissed or charges drastically lowered. This strategy has helped hundreds of our clients avoid having their license suspended.
We have referred people to attorneys in almost every area of Illinois traffic law, including speeding, reckless driving, DUI, driving with a suspended license, driving without insurance, and others. Often, people are confident that they can go to court without an attorney. They believe that if they just explain their case to the Judge, things will work out. Unfortunately, this isn't how the system works. We get calls from people who represent themselves and end up with significant fines, loss of driving privileges, higher insurance rates, and even jail time. They want to know what they should do. Often, it's too late.
For Illinois traffic cases, the penalty varies depending on the violation. For some, you may get a fine. For others, such as driving on a suspended license, or driving under the influence, you face not only a fine, but perhaps jail time if convicted. While you may not need an attorney for a first-time speeding ticket, you may want legal advice if you were speeding in a construction zone or if you failed to move over or slow down for an emergency vehicle (Scott's Law). These violations carry significantly higher fines and can even lead to suspension of your license. Hiring the right lawyer is important.
If you need help finding a traffic or DUI attorney in Cook County, for any of the courthouses listed above, contact us at any time for a free, confidential consultation. We will listen to your unique situation and recommend an attorney based on your specific case. We don't just pick a name off of a list, we take the time to match you up with an attorney who we believe is the best one for you. Our policy is to never recommend a lawyer to a caller that we wouldn't suggest to a family member or friend.