Call or email us. It's completely confidential.
Speak to a lawyer about your situation for free.
We give you advice and/or a lawyer referral.
Lake County Criminal, Traffic and DUI Lawyers
We are Illinois lawyers, who since 2001, have been offering legal guidance and attorney referrals. Call our office at 312-346-5320 or 800-517-1614 to speak with an attorney for FREE and get pointed in the right direction. Or you can fill out our contact form to tell us about your situation and we will contact you. We can't promise a result, but we do guarantee that we will be honest and treat you like a family member or friend.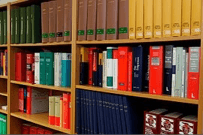 Lake County is a very unique area of Illinois when it comes to criminal and traffic cases. There is one main court house which is located in Waukegan. Felonies, misdemeanors and DUI's are heard at this court house. There are also three "branch" courts in Lake County where traffic violations and local ordinance violations are heard.
The branch courts are located in Mundelein, Round Lake and the west side of Waukegan, not the main court house. There is also a juvenile court in Vernon Hills where cases against people under 17 years of age are typically heard.
What makes Lake County unique, especially when compared to Cook County, is that each town in Lake County hires their own village attorney to prosecute ordinance, traffic and DUI offenses that occur in their town. These lawyers work for the village one or two days a month and are typically former Lake County prosecutors who are now in private practice. In other words, one or two days a month they are a prosecutor and every other day they are a criminal defense attorney.
Not all cases are prosecuted by village attorneys. The Lake County State's Attorney's office prosecutes DUI arrests made by the Lake County Sheriff and the Illinois State Police as well as misdemeanor and felony crimes that occur anywhere in the county.
Another thing that makes Lake County unique is that almost all of the judges are lawyers who used to practice in Lake County. Because most matters take place at the main Waukegan Court the judges, prosecutors and defense attorneys have dealt with each other for many years. This is another reason why we usually recommend people hire local attorneys for Lake County criminal cases because the locals usually know how a judge is going to rule or how a prosecutor is going to handle a case. They are also more likely to receive better treatment than a non-regular would. This isn't true in every case obviously, but is something to strongly consider.
In general, Lake County is a very tight knit legal community where the reputation of your lawyer can really help or hurt your case. This becomes more important as the charges get more serious. In other words, it might not be as big of a deal in a traffic case, but if you get charged with something that could result in jail time it could be very important.
There is no such thing as the "best criminal defense lawyer" in Lake County, but there is a lawyer that is right for your situation. If you have questions about a legal matter in Lake County or would like an attorney referral, please do not hesitate to contact us.
Since 2001 illinoislawyers.com has helped thousands of people with Illinois legal matters. From Waukegan to Chicago down to Belleville and everywhere in between, illinoislawyers.com is the trusted resource for attorney referrals and legal guidance.