Call or email us. It's completely confidential.
Speak to a lawyer about your situation for free.
We give you advice and/or a lawyer referral.
Ten Things You Should Know About Illinois Medical Malpractice Law
We are Illinois lawyers, who since 2001, have been offering legal guidance and attorney referrals to the top Illinois medical malpractice lawyers. Call our office at 312-346-5320 or 800-517-1614 to speak with an attorney for FREE and get pointed in the right direction. Or you can fill out our contact form to tell us about your situation and we will contact you. It is always free and confidential to contact us.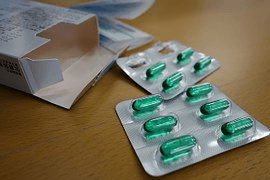 If you have been injured in a medical incident, whether it involves surgery, medication, hospital care or failure to diagnose, here are a few things you should know about medical malpractice:
There is a strict deadline. There are exceptions to these rules, but generally you have just two years from the date you were injured in order to file a lawsuit. One exception is when you don't realize you're injured until later. Your two years will start then. Minors generally have more time.
It's difficult to put a dollar amount on your case. There are too many factors, including who the defendant is, who the attorneys are, where the case is going to be heard, what the circumstances were surrounding the incident that led to the injury, and a thousand other things, including your age, income and career.
Doctors are allowed to make mistakes. If you are injured in surgery, it's not automatically medical malpractice. There has to be negligence. If the doctor didn't meet the standard of care (which is how careful he should have been), then it would be negligence. But unfortunately there are cases where honest mistakes happen.
Medical experts are used. This is how your attorney will judge the likelihood of success in your case. They will have your case reviewed by a medical expert. The best expert will be a doctor in the same specialty as the doctor you are suing.
You only pay attorney fees if you win. This is called a contingency fee. If you win, you will owe your attorney around 1/3 of what you recover. If you lose, you pay nothing.
Make sure your attorney has a lot of resources. The fact that medical malpractice attorneys work on a contingency basis means that they put in a lot of work without promise of pay. They also should pay all the costs of your lawsuit up front, including expert fees, which can be very high. Only a firm with a lot of resources can do this without cutting corners.
Attorneys are picky about the cases they take. Again, they are putting their neck out when they take on a case, so they are careful about only accepting cases that have merit. If you have a minor injury, or if you expect to fully recover from your injury, you might have trouble finding an attorney.
"Damages" are what you're suing for. In a medical malpractice lawsuit, you can ask for reimbursement of medical expenses, future medical expenses, payment for lost wages, and pain and suffering.
Choose your attorney carefully. Of the cases that go to trial, doctors tend to win more often than patients. Look for a law firm with a history of winning medical malpractice cases on behalf of plaintiffs.
Signing a consent form does not prevent you from suing. The consent form you signed did not give the doctor or nurse the right to commit medical malpractice. They still have to use the proper standard of care, and if they don't, they can be vulnerable to a lawsuit.
For answers to other questions about Illinois medical malpractice law, give us a call and talk to one of our attorneys for free. If you need a recommendation, we can refer you to a medical malpractice attorney who we think is a good fit for you. You can reach us at (800) 517-1614 or (312) 346-5320. If you prefer, fill out our online contact form and we'll give you a call.