Call or email us. It's completely confidential.
Speak to a lawyer about your situation for free.
We give you advice and/or a lawyer referral.
How Do I Pick An Illinois Medical Malpractice Law Firm?
We are Illinois lawyers, who since 2001, have been offering legal guidance and attorney referrals to the top Illinois medical malpractice lawyers. Call our office at 312-346-5320 or 800-517-1614 to speak with an attorney for FREE and get pointed in the right direction. Or you can fill out our contact form to tell us about your situation and we will contact you. It is always free and confidential to contact us.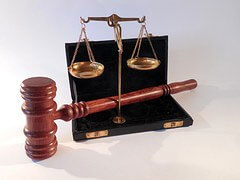 Medical malpractice is a broad term generally used to describe any treatment, lack of treatment, or other departure from accepted standards of medical care, health care, or safety on the part of a health care provider that causes harm to a patient. Medical malpractice can include, misdiagnosis, improper treatment, failure to treat, delay in treatment, failure to perform appropriate follow-up, prescription errors, etc. People contact us to determine who is best lawyer for their case. Whether it is Chicago, Joliet, Belleville, Rockford or anywhere else we can usually point you in the right direction.
When looking for an Illinois medical malpractice attorney, we recommend that they possess the following traits and characteristics: experience, a track record of success, has connections to top doctors, familiar with complex cases, financial ability to bring a case to trial, great interpersonal skills and time to devote to your case.
Medical malpractice law is complex and therefore it is important to engage an experienced Illinois malpractice lawyer with a proven track record of success who understands the complex issues that apply. We recommend hiring an established and prominent Illinois medical malpractice lawyer because they typically have the financial resources to take a medical malpractice case to trial, and are generally respected by insurance companies. There are tons of lawyers that would love to handled a good case, but very few can demonstrate that they have done it over and over.
Make sure your medical malpractice attorney has the necessary skill-set and experience to handle your case successfully. For example, some malpractice attorneys have had success dealing with failure to diagnose cancer claims, while others have had success dealing with birth injury claims. The medical malpractice attorneys we recommend have at least 10 years of experience in handling medical malpractice cases, usually at least 20. They won't be "re-inventing the wheel" if they take your claim on.
Your medical malpractice attorney should work on a contingency basis, meaning you do not have to pay any money up front. If your case wins your attorney receives a certain percentage of what you recover. If your case loses, the attorney is paid nothing. Do not hire a medical malpractice attorney that won't work on a contingency basis or tries to get you to pay money upfront to cover costs. The best firms in Illinois don't ask for a penny.
It is important that your medical malpractice attorney has connections to top doctors that help in reviewing the potential case. The medical malpractice attorneys we recommend have connections to top doctors and typically have licensed nurse paralegals on their staff. You can't bring a lawsuit without a statement from a doctor that negligence occurred. If you go to trial and don't have a credible doctor in your corner you will probably lose the case.
Since a major insurance company may be backing the physician and/or hospital you are filing a suit against, be sure that your medical malpractice attorney has experience negotiating with insurance companies. If your attorney usually deals with car accident cases it is mostly irrelevant to how they can negotiate a case like this.
It is very important that your medical malpractice attorney can communicate well with you. You are the client, and the lawyer should always take or promptly return your calls, emails, or to meet you in person. Your attorney should always keep you updated on any changes or major developments in your case. If your attorney is so swamped that he or she doesn't have time to respond to your correspondence in a timely manner, then it may be time to seek other representation.
These are just some of the traits that we look for before we recommend an Illinois medical malpractice attorney or law firm. There is no such thing as the best medical malpractice lawyer, but rather we try to help you locate the best Illinois attorney for your needs. Please contact us if you have any questions or would like a referral to an experienced Illinois medical malpractice attorney.