Call or email us. It's completely confidential.
Speak to a lawyer about your situation for free.
We give you advice and/or a lawyer referral.
Failure to Diagnose Blood Clots, Pulmonary Embolism
We are Illinois lawyers, who since 2001, have been offering legal guidance and attorney referrals to the top Illinois medical malpractice lawyers. Call our office at 312-346-5320 or 800-517-1614 to speak with an attorney for FREE and get pointed in the right direction. Or you can fill out our contact form to tell us about your situation and we will contact you. It is always free and confidential to contact us.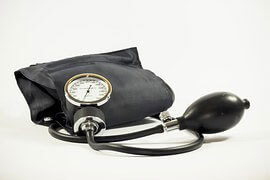 An undiagnosed blood clot can lead to permanent injury or even death. Sometimes, blood clots cause a problem without any warning. Other times, symptoms exist and your doctor might recommend testing to see if a blood clot is the cause. All of these examples can lead to an Illinois medical malpractice lawsuit.
If your doctor fails to investigate symptoms and you end up injured as a result, you might have a case for medical malpractice. Unfortunately, we hear of too many cases in which a patient complains of symptoms and their doctor fails to check for a blood clot. They tell the patient they're fine and send them home, where it turns into a life-threatening situation. We have had a lot of success with these cases, including multiple seven-figure settlements.
Even without symptoms, some people are at risk for blood clots. Depending on the circumstances, there may be precautions or medications that your doctor should recommend. Failure to do so also could lead to a medical malpractice claim.
Certain people are at risk, either because of medical history, medical condition or because they have undergone surgery. Age, obesity, and genetics also affect how your body forms clots. Risk factors can include: pregnancy, sitting for long periods of time (during travel, for example), smoking, birth control, some cancers, age, inherited clotting conditions, high blood pressure, high cholesterol, surgery, or trauma.
Common symptoms of a blood clot include: pain or swelling, often in the legs where blood clots are common; shortness of breath, which may indicate a clot in the lungs (pulmonary embolism), as well as dizziness, chest pain, or coughing up blood.
Treatment may include prescription medication, surgical removal of the clot, or other procedures. In addition to missing the symptoms altogether, mistakes can be made in ordering tests or reading test results. If you are undergoing surgery, your doctors may need to take precautions to prevent blood clots and be on the lookout for symptoms.
As with any medical malpractice case, your attorney will speak with a medical expert about your case to determine whether proper care was taken by your doctor. These cases depend heavily on expert testimony about what a doctor should or should not have done in certain circumstances.
There are medical malpractice attorneys throughout the state. In deciding who is best for you, we look at a few different things. Most importantly, you want an attorney who has handled similar cases in the past and who has been successful in those cases. Also, they should have the resources and connections to hire reputable medical experts and the skills to take your case to trial if necessary. We only recommend attorneys who meet these criteria.
If you have specific questions about whether an undiagnosed blood clot could be a case for medical malpractice, you can give us a call at (800) 517-1614 or 312-346-5320, or contact us online. We are here to explain the law, talk about your options, and help you find the right attorney. Our service is always free.