Call or email us. It's completely confidential.
Speak to a lawyer about your situation for free.
We give you advice and/or a lawyer referral.
Frequently Asked Questions about Illinois Overtime Laws
We are Illinois lawyers, who since 2001, have been offering legal guidance and attorney referrals. Call our office at 312-346-5320 or 800-517-1614 to speak with an attorney for FREE and get pointed in the right direction. Or you can fill out our contact form to tell us about your situation and we will contact you. We can't promise a result, but we do guarantee that we will be honest and treat you like a family member or friend.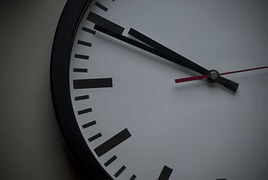 The following are common questions that we receive about Illinois overtime laws. If you have a question that is not answered here or would like to speak to one of our staff lawyers for free, please contact us.
What does it mean to be exempt from overtime benefits?
Employees that are exempt are not covered under overtime laws and will not receive additional compensation if they work more than 40 hours a week.
How do I know if my position is exempt from receiving overtime benefits?
We always recommend that you speak with an experienced Illinois employment attorney to answer that question. Typically professionals (such as doctors, lawyers and accountants), managers, high paid executives and computer analysts are exempt from receiving overtime benefits in Illinois. In determining whether or not you are exempt, the job title itself is not as important as what you are doing.
If I am on a salary does that mean I can not receive overtime?
No, the type of work you are performing determines your entitlement, not the way that you are paid.
What is the Fair Labor Standards Act?
The Fair Labor Standards Act is the Federal Law that regulates overtime. It applies to Illinois with the exception that some employees who are exempt under federal law are not exempt under Illinois law. For more information go to the Office of Personnel Management. http://www.opm.gov/flsa/law.asp.
Do overtime laws apply to every company?
No. Generally only companies that have at least $500,000.00 in annual revenue have to follow overtime laws. Courts have held that if the revenue is close to $500,000.00 that will be enough for the law to apply.
I am the only employee of my company, am I entitled to overtime?
As long as you are otherwise eligible then yes. The number of employees of a company is irrelevant for determining entitlement to overtime pay.
I just learned that I should have been receiving overtime pay for the last five years. Can I collect all of the back pay that I am owed?
Overtime pay can be collected up to two years from the date the pay was earned, and up to three years if the employer was consciously violating the law. As a result, if you are owed overtime benefits you should contact a lawyer as soon as possible so you will not lose your rights to compensation that you are entitled to.
When is overtime due?
Overtime payments should be made on the regular payday.
Does training time count for overtime purposes?
It depends. Generally training meetings and conferences must be counted unless all four of the following criteria are met:
Attendance is voluntary.
The training or topic is outside of regular work hours.
The training or topic is not directly related to the employee's job.
The employee does not perform any productive work while attending the lecture.
My employer wants me to waive my right to overtime. I am worried about losing my job so I am thinking about doing that. Is this a legal request?
No!!! These requests are illegal and unenforceable unless approved by the Department of Labor or if the employee was represented by counsel in making the agreement.
If you believe you may be entitled to overtime pay or would like a referral to a lawyer that handles Illinois overtime lawsuits please contact us. All phone calls and e-mails are 100% confidential.