Call or email us. It's completely confidential.
Speak to a lawyer about your situation for free.
We give you advice and/or a lawyer referral.
Illinois Wage Payment and Collection Act
We are Illinois lawyers, who since 2001, have been offering legal guidance and attorney referrals. Call our office at 312-346-5320 or 800-517-1614 to speak with an attorney for FREE and get pointed in the right direction. Or you can fill out our contact form to tell us about your situation and we will contact you. We can't promise a result, but we do guarantee that we will be honest and treat you like a family member or friend.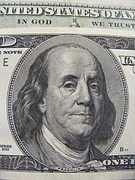 The Illinois Wage Payment and Collection Act is a state law that sets requirements for when earned wages must be paid. If your employer doesn't follow the law, you can file a lawsuit in civil court or file a claim with the Department of Labor.
For example, the law requires that you get paid within a certain number of days after the end of a given pay period. It also applies to your final paycheck, which can be difficult to collect if your employment ended on bad terms. The law says your last pay check should be given to you on your last day, if possible, but no later than the next scheduled pay day.
The law also covers situations where your employer is underpaying you. For example, if they are withholding money from your pay, it may be illegal depending on the circumstances. Generally, tax withholdings, pension/retirement withholdings and valid wage garnishments (child support, for example), are legitimate. Anything else that is deducted requires your consent.
This law also sets requirements for payment of earned vacation time, overtime, bonuses and commission. If your employer provides paid vacation, and you have earned some, then it's yours. If you are fired or quit, your employer must pay you for all of the earned vacation that you have accrued. Note that employers are not required to provide paid vacation in the first place. And it's legal for an employer to put an expiration date, such as the end of the year, on your earned vacation. They cannot have a policy or practice that says you lose earned vacation if you leave the job.
The Illinois Department of Labor enforces these laws, which changed in January 2011 to provide even tougher enforcement. The Department can now take care of claims for wages totaling less than $3,000. This means that you can file a claim, get a hearing and hopefully get a result in your favor more quickly than before. The decisions are binding against employers and if ignored, employers will be fined by the Department and ordered to pay you extra. There are criminal penalties, as well, including Class A or Class B misdemeanors, or even a felony for a repeat offense. Criminal penalties can also include fines.
Going through the Department of Labor is not your only option, and in some cases it might not be your best option. As an employee, the wage act gives you the right to sue your employer directly. You can file a lawsuit to collect unpaid wages. Plus, if you win, your employer can be ordered to pay your attorney fees and other related costs. This gives workers a significant advantage by enabling them to hire an attorney. And attorneys are more likely to take on these cases for the same reason.
If your employer owes you pay, is consistently underpaying you, is withholding your final paycheck or making questionable deductions from your checks, they could essentially be stealing from you. Check with an employment attorney. If it's been going on for a long time, it could add up to a lot of lost pay. The law prohibits employers from firing you for making a claim for wages. In fact, if you are fired in retaliation for filing an unpaid wage claim, you can take your employer to court for that, as well.
If you need help finding an experienced employment law attorney to look into your paycheck, contact us. We'll help you find the right person to make sure you're getting what you worked hard to earn.