Call or email us. It's completely confidential.
Speak to a lawyer about your situation for free.
We give you advice and/or a lawyer referral.
Illinois Sales Rep Act - Getting Paid Final Commissions
We are Illinois lawyers, who since 2001, have been offering legal guidance and attorney referrals. Call our office at 312-346-5320 or 800-517-1614 to speak with an attorney for FREE and get pointed in the right direction. Or you can fill out our contact form to tell us about your situation and we will contact you. We can't promise a result, but we do guarantee that we will be honest and treat you like a family member or friend.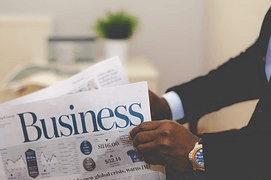 Commission isn't paid the moment you make a sale; you generally have to wait until the customer pays and the transaction is complete. So what happens if your contract ends (either on its own, or you quit or are fired) after you make the sale and earn the commission, but before you get paid? Unfortunately, it's not uncommon for sales representatives to miss out on their commission in this situation. The company thinks they can get away with not paying, or they don't know they have to pay, or they forget. Either way, they may be breaking the law.
Illinois has a law on this, which applies to sales representatives who are independent contractors (not employees). The law says that all commissions that are due must be paid within 13 days of the termination of your contract. Or, if the commission isn't yet due (because the sale hasn't closed), commission must be paid within 13 days of when it is due. Basically, if the sale hasn't closed, the company doesn't have to pay yet. But once they get paid, they have to turn around and pay your commission fairly quickly.
It's often not as easy as asking for that final check and getting it in the mail a week later. If you are trying to collect final commissions and can't seem to get anywhere – no returned calls, excuses from the company, etc. – then it might be time to go to court. This can seem like an extreme solution (and intimidating) for someone unfamiliar with the court system. Once you initiate legal action, you might get paid before it goes any further. If you do have to follow through, an attorney can help you every step of the way. The law says that if you have to sue to collect wrongfully unpaid commission, then the company has to pay your court costs and attorney fees.
Some sales reps are asked to sign a contract waiving these rights. If you are asked to sign something like this, you don't need to worry. It's not going to be valid. You simply can't sign away your right to collect commissions you have earned – the law doesn't allow it.
If the company was withholding your pay on purpose, they can be forced to pay you extra – up to three times the amount you were originally owed. It's a penalty for their wrongdoing, and the purpose is to discourage them, and others, from doing it in the future. Some companies make a habit out of hiring contract workers to sell their products and then firing them before commission is due. Some sales reps try to get paid but then give up rather than fighting the company. Not only does the law in Illinois establish your right to get paid, but it makes it easier for you to stand up against a company by forcing them to pay your court costs, attorney fees and possibly a penalty.
There are attorneys in Illinois who handle these cases often and are experienced in getting their clients what they're owed. Whether you're looking for an employment attorney in Chicago, Springfield, Rock Island or Carbondale, or anywhere in between, we can help you find someone with the right experience to help you. Attorneys in these cases charge on a percentage basis, meaning there is no fee upfront but rather a fee at the end based on what the attorney is able to get for you. If you have any questions about your sales rep contract or collecting unpaid commission, please don't hesitate to contact us. It's free and confidential.