Call or email us. It's completely confidential.
Speak to a lawyer about your situation for free.
We give you advice and/or a lawyer referral.
Do I Have an Unpaid Wage Claim?
We are Illinois lawyers, who since 2001, have been offering legal guidance and attorney referrals. Call our office at 312-346-5320 or 800-517-1614 to speak with an attorney for FREE and get pointed in the right direction. Or you can fill out our contact form to tell us about your situation and we will contact you. We can't promise a result, but we do guarantee that we will be honest and treat you like a family member or friend.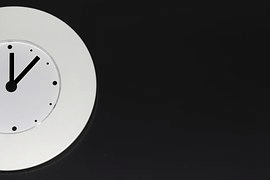 Your employer may owe you money and you may not be aware of it. In fact, your employer may not be aware of it, either. In some cases you may be owed overtime and in others it may just be additional hourly wages or salary. The following are scenarios that may entitle you to additional compensation. None of these are absolute guarantees that money is owed, but rather are situations when it's worth having an experienced employment law attorney investigate them.
Paycards and Stored Value Cards – if your employer charges you to withdraw your pay from a paycard, or if it limits the amount of pay that you can withdraw, it may violate state or federal laws.
Vacation Pay Claims – if your employer requires you to forfeit earned vacation pay when you lose your job or quit, or if it requires you to work a certain amount of hours in order to be eligible for vacation time, it may violate state or federal laws.
Temporary Employees – if you are a temporary employee, your company may not report all the hours you worked to the staffing company, or you may not be getting paid for overtime that you worked.
Computer/IT Employees – depending upon salary and job title, employees who work with computers are often entitled to overtime pay.
Drivers – drivers of vehicles under 10,000 lbs. are often entitled to overtime pay.
School Bus Drivers – while bus drivers are exempt from overtime pay, school bus drivers are not exempt and may be eligible for overtime pay.
Call Center Workers – employers must pay call center workers for all the time they work, not just their scheduled hours, including overtime pay.
Donning and Doffing – workers who must wear uniforms or other necessary equipment and gear may be entitled to pay for the time spent putting them on and taking them off.
Illegal Time Clock Systems – employers who use biometric timekeeping systems, electronic swipe cards, or other time clocks to record the time that you worked may be violating the law by rounding down to the nearest fifteen minute increment.
Persons Misclassified as Independent Contractors – your employer may classify you as an independent contractor so that it can avoid paying you minimum wage, overtime pay, and other benefits, when in reality, you are a normal employee entitled to these benefits.
Assistant Managers/Shift Supervisors – your employer may give you a job title of "assistant manager" or "shift supervisor" to mislead employees into believing that they are not eligible to receive overtime pay, but your job title does not determine this.
Field engineers and Service Technicians – telecommunications companies employ field engineers and service technicians who are generally entitled to overtime pay.
Of course these are not the only cases where your employer may owe you more money. If you have questions about Illinois employment law or would like our help in finding the right attorney to investigate your case, please do not hesitate to contact us.
Since 2001 illinoislawyers.com has been the leading resource for people looking for Illinois attorneys and legal guidance. We have helped thousands of people who are owed wages from unpaid vacation time, shift breaks, overtime and other situations. From Chicago to Aurora, down to Peoria and Belleville and everywhere in between see for yourself why access to our website is like having an attorney in the family.