Call or email us. It's completely confidential.
Speak to a lawyer about your situation for free.
We give you advice and/or a lawyer referral.
Disorderly Conduct in Illinois
We are Illinois lawyers who can help you find the best criminal defense lawyer for your case. We help with every criminal court in Cook County, Will County and DuPage County. The lawyers we recommend fight for their clients and have a track record of success. Call our office at 312-346-5320 to speak with an attorney for FREE. You can also fill out our contact form to tell us about your situation and we will contact you.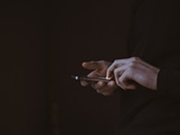 Disorderly conduct is behavior that tends to disturb the public peace, offend public morals, or undermine public safety. Any act done in an unreasonable manner as to alarm or disrupt another person or to provoke a breach of the peace is disorderly conduct. Disorderly conduct is a criminal offense in Illinois. Depending on the behavior, a disorderly conduct charge may be a misdemeanor or a felony offense, but it is usually a misdemeanor.
A common example of disorderly conduct is making a false report to a public safety agency when it is known that the report is false. Examples of this include making false reports of fire to a fire department, making false requests for medical attention, making false reports to police regarding crimes, and making false reports of abused or neglected children to the Department of Children and Family Services.
Another example of disorderly conduct is making telephone calls for the purpose of collecting an alleged debt and using tactics designed to harass, annoy, or intimidate the alleged debtor into paying his or her debt.
Regrettably, our experience has shown that when a police officer is looking for an excuse to arrest someone, but no real crime has been committed, they will often use disorderly conduct as the fallback charge. For example, we have seen numerous people get arrested and charged with disorderly conduct when they tried to speak to the police when a fight was being broken up or when they were ordered to leave a public area and refused to do so. The bad news is that this results in you needing a lawyer to get the charges thrown out. The good news is that in almost every circumstance, the criminal defense lawyers we know have been able to get these charges thrown out.
If you are arrested for disorderly conduct, we highly recommend that you obtain a criminal defense attorney. If someone is convicted of disorderly conduct, they may be required to serve some time in jail, pay fines, and/or perform community service. Although incarceration is rare, it is possible. The fines may reach $10,000 and mandatory community service may range from 30 to 120 hours.
Because of the varying severity of disorderly conduct charges, it is important to consult with a lawyer to determine what the potential consequences may be. If you would like a referral to an Illinois criminal attorney for a disorderly conduct charge or have any questions, please do not hesitate to contact us.
Since 2001 illinoislawyers.com has helped more than 300,000 people with Illinois legal matters. Find out for yourself why our users feel as if we are like having a lawyer in the family.