Call or email us. It's completely confidential.
Speak to a lawyer about your situation for free.
We give you advice and/or a lawyer referral.
Solicitation of a Prostitute in Illinois
We are Illinois lawyers who can help you find the best criminal defense lawyer for your case. We help with every criminal court in Cook County, Will County and DuPage County. The lawyers we recommend fight for their clients and have a track record of success. Call our office at 312-346-5320 to speak with an attorney for FREE. You can also fill out our contact form to tell us about your situation and we will contact you.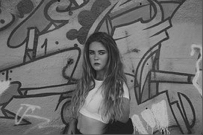 In Illinois, solicitation is defined as paying money (or something else of value) for sex or sexual acts.
The act of exchanging money for sex is not the only way you can be arrested for solicitation. You can be arrested for solicitation if you arrange an exchange. So even if you make an offer or agreement online through something like Craig's List or a chat-room, you may be faced with charges.
For first time offenders, solicitation is a misdemeanor punishable by up to one year in jail. For a repeat offender, it can be a felony. If you use your car to solicit a prostitute, the police may impound your car. Police often set up stings in order to catch people in the act of solicitation, or to catch people arranging an exchange. Officers may pose as prostitutes on the street, or online. It's not unusual for 50-60 people to be arrested in the same sting, especially in Chicago or suburbs like Joliet, Waukegan and Elgin.
There are criminal defense attorneys in Illinois with specific experience in defending clients against solicitation charges. A good defense attorney will treat you with respect and handle your case with sensitivity. If you are arrested as part of a sting it can actually be a good thing. Prosecutors don't have time to try 50 cases and if you have a lawyer on your side that you respect and have a relationship with they often will cut a deal or dismiss the charges. This is especially true for first time offenders. Fair or not, the right attorney gets a different result than someone with less connections or experience.
Defending yourself against solicitation charges is not something we recommend. An experienced criminal defense attorney will be able to identify all possible defenses that may be available to you. And they will know how to best present your case in court and help keep a conviction off your record. You certainly should never plead guilty to these types of charges as you essentially are throwing yourself at the mercy of a Judge.
We have been helping people find the right Illinois attorney for their case since 2001 and would be thrilled to help you. Our recommendations have saved hundreds of people who have been charged with solicitation or prostitution in Illinois. Contact us if you would like our help and we will do whatever we can for you.