Call or email us. It's completely confidential.
Speak to a lawyer about your situation for free.
We give you advice and/or a lawyer referral.
Illinois Car Accident Lawyers
We are experienced Illinois attorneys who since 2001 have helped people find the best Illinois personal injury lawyer for their case.  You can call our office at 312-346-5320 or 800-517-1614 to speak with a lawyer for FREE or you can fill out our contact form  and we will contact you.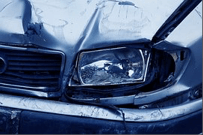 In Illinois, in addition to the drivers of the vehicles involved in a car accident, passengers may sue the driver of the other car or the driver of the car they were in. Many people mistakenly think that this right is only reserved for the drivers of the vehicles, which is why it is important to speak with an experienced Illinois personal injury attorney if you are involved in a car accident to determine who your potential case would be against. If you would like help finding the right attorney for your situation please contact us.
The law in Illinois holds all drivers responsible for accidents that result in personal or property damage that could have been avoided if the driver exercised better car when operating their vehicle. Additionally, the individual filing a lawsuit must be able to prove that they have suffered some sort of loss or damages.
If you are involved in a car accident and are injured, make sure the injury is treated immediately. Serious injuries can result in death if timely measures are not taken. If you have any doubt at all about your own condition or that of the passengers in your vehicle, see your doctor immediately for an examination.
After the car accident, we recommend that you exchange the following information: name, address, phone number, insurance company, policy number, driver license number and license plate number for the driver and the owner of each vehicle. If the driver's name is different from the name of the insured, establish what the relationship is and take down the name and address for each individual. Also make a written description of each car, including year, make, model and color – and the exact location of the collision and how it happened.
At the accident scene or as soon as possible thereafter you should call the police and have a report made. Often the police report can be the reason you win your case.
We also recommend that you photograph and document the accident. Specifically, document the damage to all the vehicles, as well as what the traffic and weather conditions were like. Such precautions may prove invaluable in the event that legal questions develop.
Auto accidents take a tremendous toll on everyone involved, both financially and emotionally. If you have any questions about an Illinois auto accident that you were involved in, or would like a referral to a qualified and experienced Illinois personal injury lawyer, please contact us.