Call or email us. It's completely confidential.
Speak to a lawyer about your situation for free.
We give you advice and/or a lawyer referral.
Illinois Car Accident Lawyers
We are experienced Illinois attorneys who since 2001 have helped thousands of people find the best Illinois car accident lawyer for their case.  You can call our office at 312-346-5320 or 800-517-1614 to speak with a lawyer for FREE or you can fill out our contact form  and we will contact you.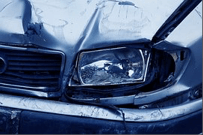 There are more than 70,000 lawyers in Illinois and more of them try to get car accident clients than probably any other area of law. Some of these law firms are great. Some just dabble in this area. And others have no real experience and are looking to make a quick buck without understanding how difficult these cases can be. You want to make sure you get the best attorney for your unique case.
If you are injured in a car accident due to someone else's negligence, you almost always should at least consult with an attorney. It should never cost you a penny to talk with or hire a car accident lawyer in Illinois. If they take your case on, they should work on a contingency basis which means they only get paid if they make a recovery for you. If the law firm is asking you for money, you should walk away. There is no cap on what an attorney can charge for their percentage if they win, but most charge 1/3 of what is recovered. We also recommend that you look out for attorneys that want to charge 40% or more. You can almost always find a great lawyer who will work for less.
Who the right lawyer is for your case depends on a lot of things including:
How badly were you injured?
Who caused the accident? If it's a commercial vehicle like a semi truck, that likely will change the lawyer you want to hire.
What city was the accident in?
How much insurance money is potentially available? If it's a commercial vehicle, it may be limitless. If it's a person driving their own car, there is likely a fixed amount.
The reality is that while all lawyers want the best cases, some are not as qualified as others to handle major injuries. And at the same time, the ones that handle major injuries that are caused by semi trucks aren't the right lawyer for you if there is only $50,000 in insurance coverage available.
What we can do for you is help you figure out which law firm is best for you. The honest truth is that some cases are worth more money with some firms than they are with others. Our goal is to help you get the most money in your pocket at the end of the case. Nobody pays us to recommend them. We give you a legal evaluation and make a recommendation after hearing the case facts.
There are other things you should know if you are in a car accident:
Although there is no law about how soon you have to receive medical care, the sooner the better. If it drags out, it can be hard to prove your injuries are related to the accident.
While we recommend you avoid lawyers who insist you work with doctors they know, if you don't have insurance or don't know where to go, a good lawyer can help you find medical care.
Property damage should be a part of the service your personal injury attorney offers. If your lawyer won't help you get your car fixed, they are not doing a good job for you.
It typically costs you nothing to switch lawyers if you realize that you hired the wrong person. This is especially true If you switch before a lawsuit has been filed.
Don't be surprised if you get inundated with letters from lawyers or even phone calls. A lot of them pay for crash reports. While it's technically legal, we find it scummy and don't recommend attorneys who do this.
It can be very important to have an accurrate police report. So if you are able to, you should call them from the scene of the accident.
Car accidents can take a tremendous toll on everyone involved, both financially and emotionally. If you have any questions about an Illinois auto accident that you were involved in, or would like a referral to a qualified and experienced Illinois personal injury lawyer, please contact us. We have helped thousands of people and would love to help you.