Call or email us. It's completely confidential.
Speak to a lawyer about your situation for free.
We give you advice and/or a lawyer referral.
Illinois Premises Liability Attorneys
We are experienced Illinois attorneys who since 2001 have helped people find the best Illinois personal injury lawyer for their case.  You can call our office at 312-346-5320 or 800-517-1614 to speak with a lawyer for FREE or you can fill out our contact form  and we will contact you.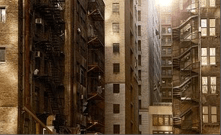 Premises liability refers to accidents that occur due to the negligent maintenance, operation or design of a property owned by someone other than the accident victim. This includes claims against a landlord on behalf of a tenant or against the landowner for injuries suffered by an individual who was lawfully on the property.
Each set of facts giving rise to an injury on a premise must be individually evaluated.
If you were injured on the property of another, in order to be successful in an action against a landowner, landlord or occupier, you must prove the following:
There was a condition of the landowner's property which presented an unreasonable risk of harm to persons on the premises
The landowner knew, or in the exercise of ordinary care should have known that the condition of his property involved an unreasonable risk of harm to persons on the premises
The landowner should have anticipated that persons on the premises would not discover or realize the danger, or would otherwise fail to protect themselves against it
The landowner was negligent
You were injured
The condition of the landowner's property was a cause of your injury
Often, one of the most difficult elements of a premise liability action to prove is that the landowner knew or should have known of the dangerous condition. A landowner or must have either "actual" or "constructive" notice of a dangerous condition to impose liability. Without evidence that the owner knew or should have discovered the condition had he been careful, liability cannot be imposed.
The injured person may establish notice by showing that the dangerous condition arose from the landowner's acts or as part of his business. For example, a person falling on a drink spilled by an employee of a restaurant.
It is not necessary to prove that the landowner knew or should have known of the dangerous condition if there is evidence that the dangerous condition was created by the landowner, its agents (employees) or their activities. For example, if a landowner doesn't maintain the lighting in a dark stairway and you fall down the stairs as a result of the poor light and injure yourself, the landowner is likely liable. In such cases, the landowner has a duty to exercise ordinary care for the safety of those lawfully on the property, i.e. making sure a dark stairway is always adequately lit.
The most common premises claim involves a slip and fall and that case demonstrates why having an attorney is important. A slip and fall due to a wet or defective floor may be actionable against a landowner or landlord. Additionally, a company responsible for the maintenance of the property may also be at fault or perhaps a contractor. A good lawyer will make sure that any possible defendant is sued or at least that they are investigated.
Other examples that are common causes of accidents and lawsuits are poorly lit areas, failure to maintain railings, defective porches or stairs, hidden defects and building code violations like not having working smoke detectors.
If you are injured on the property of another it is important that you seek medical attention. Additionally, it is important for you to take pictures, identify any possible witnesses and determine if the owner, occupier or landlord had prior notice of the condition that caused your injury. If you have any questions about Illinois premise liability or would like a referral to a successful and experienced Illinois personal injury attorney, please contact us.