Call or email us. It's completely confidential.
Speak to a lawyer about your situation for free.
We give you advice and/or a lawyer referral.
We are experienced Illinois attorneys who since 2001 have helped people find the best Illinois personal injury lawyer for their case.  You can call our office at 312-346-5320 or 800-517-1614 to speak with a lawyer for FREE or you can fill out our contact form  and we will contact you.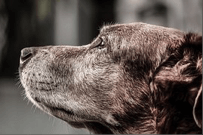 In Illinois, a person is liable for injuries caused by his or her dog. The law is not limited to dog bites; it includes other injuries like scratches or being knocked over by a dog. This is true even if you are the first person ever injured by the dog, unlike some other states which do not hold owners liable the first time their dog is violent. If you or someone you know has been bitten or injured by a dog, you should find an experienced lawyer to help you explore your rights against the dog's owner.
You can recover monetary damages from a dog's owner for injuries from an attack if you can show that:
the dog caused your injury,
the individual you are suing owns the dog,
you did not provoke the attack,
you were acting in a peaceful manner at the time of the attack, and
you were in a place you had a legal right to be when you were injured.
As the law indicates, you are not always entitled to payment from the dog's owner. For instance, if the owner can prove that you were provoking or abusing the dog or were trespassing on the owner's property, you will not receive damages.
If you can prove all the elements above, the dog's owner will have to pay you for any costs associated with the attack, including things like medical bills, future medical costs, disfigurement, loss of earnings from missing work, ruined clothing and pain and suffering. In addition, if the attack occurs while you are with your own pet and it is killed or injured, you should receive additional compensation for your pet.
If you are entitled to damages from the pet owner, the payment is typically made by the owner's homeowner's insurance. To ensure you receive the appropriate compensation, it is important to hire an attorney who has experience working with insurance companies. Most dog bite cases do not actually end up at trial; instead, your attorney may negotiate a sum of monetary damages you are pleased with directly with the owner's insurance company. An attorney who regularly deals with these companies will probably have better success getting a higher settlement than you would have on your own.
It is also best to find a lawyer quickly so that you can be sure you file your claim in time. In Illinois, there is a two-year statute of limitations for dog bite claims. This means you must make your claim against the dog's owner within two years of the attack, or you lose the right to bring a claim. The statute of limitations may be different if you are attacked as a minor or if the dog is owned by a government entity; a lawyer will be able to tell you any differences in the statute of limitations. Even if you are planning to reach a settlement with the insurance company, it is still important to file a claim within the statute of limitations, otherwise the insurance company may be able to refuse to negotiate with you.
Every attorney that we recommend for dog bite cases works on a contingency basis. This means the lawyer will not charge you any fee until you receive a payment from the owner or insurance company. If they recover nothing, you owe them nothing. If you need help finding this type of lawyer, please call us at (312) 346-5320 or (800) 517-1614 or fill out our contact us form and we will contact you.