Call or email us. It's completely confidential.
Speak to a lawyer about your situation for free.
We give you advice and/or a lawyer referral.
Switching Lawyers in Illinois Workers' Compensation Cases
We are Illinois lawyers, who since 2001, have been offering legal guidance and attorney referrals to the best workers compensation attorneys in Illinois. Call our office at 312-346-5320 or 800-517-1614 to speak with an attorney for FREE and get pointed in the right direction. Or you can fill out our contact form to tell us about your case and we will contact you. All inquiries are free and confidential.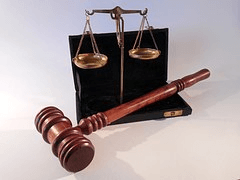 Unfortunately, we receive a number of calls concerning problems between a client and their workers' compensation lawyer. Although we always encourage that you first attempt to mend the relationship, if you are unhappy with your current Illinois workers' compensation lawyer you may discharge your current lawyer and hire another Illinois workers' compensation lawyer.
In workers' compensation cases, attorneys work on a contingency fee basis. This means that no attorney's fee is charged unless the injured person secures a recovery. If the injured person secures a recovery, the attorney receives a certain percentage of the recovery as his or her fee.
In Illinois, the maximum amount that your lawyer can charge for your worker's compensation claim is 20% of what is recovered for you. Oftentimes, people want to switch attorneys but don't because they are scared it will delay or interrupt the payment of their benefits and they don't want to give 20% of their recovery to their former attorney and another 20% to their new attorney. That fear is unfounded.
Retaining a new attorney will not result in the injured worker being charged more than a 20% attorney fee or result in the interruption of the their workers' compensation benefits. Whether you hire one lawyer or 15, the maximum attorney fee in Illinois workers' compensation cases is 20% of what is recovered for you.
If your first lawyer wants a piece of that 20%, it is up to the first lawyer and second lawyer to work out this issue and if they can't an arbitrator will do it for them. This means that you don't have to pay anything to that first lawyer out of your pocket.
If a settlement offer was made before you switched attorneys, the 20% from the offer will typically go to the first attorney and the new attorney will get 20% of what they recover in excess of that amount.
Before you switch attorneys it is worth trying to salvage the relationship with your current firm. If they aren't returning phone calls or answering your questions you should confront them on that. On the other hand, if they scream at you, belittle you, aren't fighting for you, lie to you or don't correct the bad behavior once you call them on it, is time to switch.
The attorneys we recommend typically handle work injury cases almost exclusively. All of them deliver customer service and if they stop doing it we won't recommend them anymore. Not every good attorney will take over a case once you have already had a lawyer, but we know the ones that will. These are lawyers tht can turn your case around. If you would like our help please call our office for a no cost, confidential obligation. We are based in Chicago but help clients throughout Illinois.